Piel de melocotón.
Piel de ser
para permanecer
a golpe de pistola en tu corazón.
¿A quien pretendes engañar?
Yo lo sé,
eres pura destrucción
entre sábanas de porcelana
de esa habitación.
Texto por Marta Purriños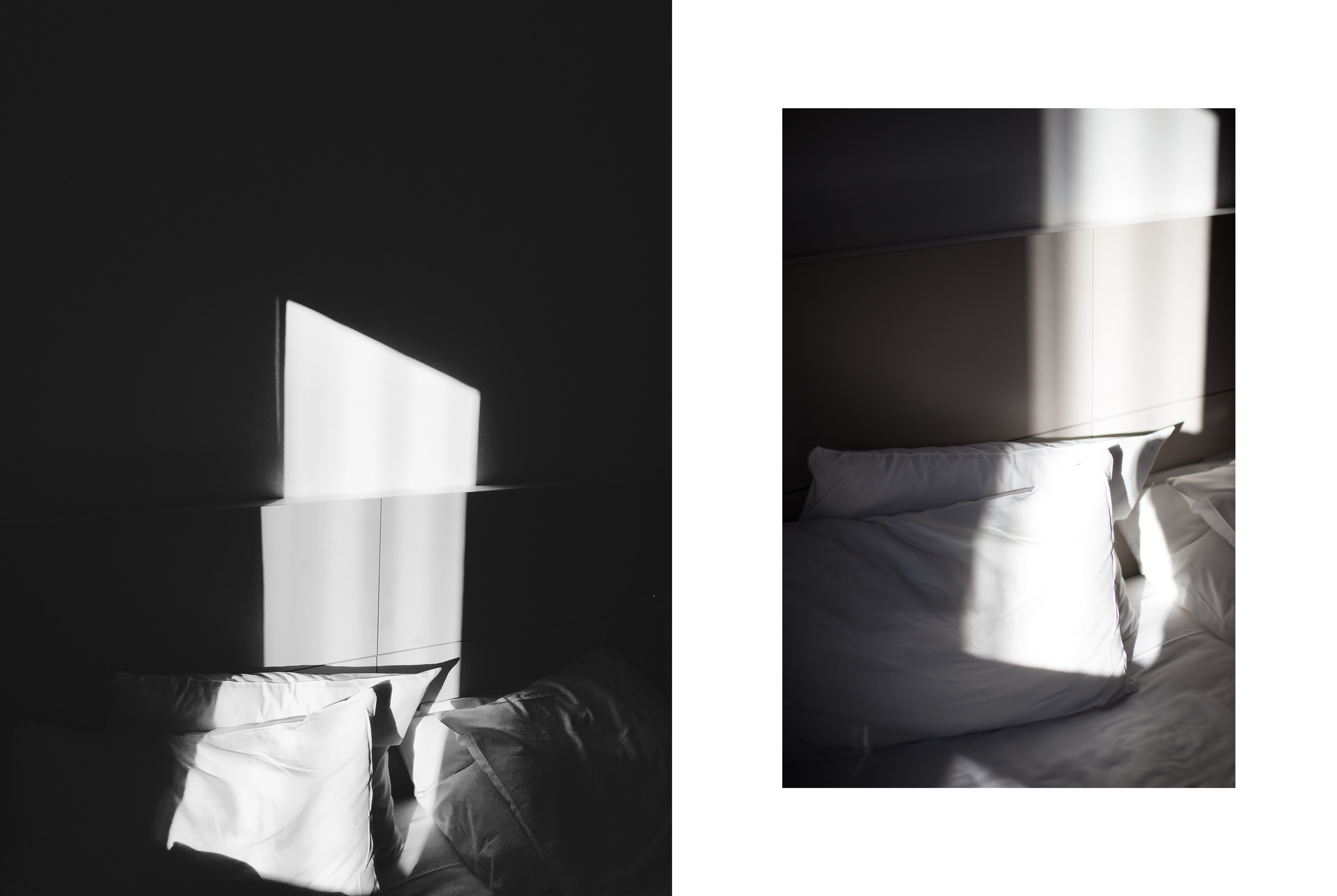 COMIENZA LA AVENTURA HACIA LO INESPERADO

#SYMPHONYOFTHESEAS
Este es el mejor eslogan para empezar este artículo, y es que cuando María, fotógrafa y residente en Tenerife escribió un comentario en una de mis fotografías en instagram dirigiéndose a Daniela, responsable de Marketing Digital de la eurozona de Royal Caribbean, algo bueno tenía que suceder, o eso me decía mi intuición.
Y no me equivocaba, cuando entré al correo diez minutos después, recibía un email invitándome a la PRE INAUGURACIÓN del nuevo #SymphonyoftheSeas, el mayor crucero jamás construido hasta la historia.
¿Se pueden imaginar mi emoción? No sólo por el hecho de asistir a una pre inauguración, si no además de repetir consecutivamente en un crucero con Royal Caribbean, por un momento sentí que no era real, que no podía ser más afortunada y tener "esta suerte", pero pareció que sí, pues ahora mismo estoy escribiendo retazos de mis momentos en ese increíble y maravilloso viaje.
La primera parada fue Málaga, así que cuando nos despertamos Candy (mi compañera de aventuras) y yo en el hotel, entre sábanas de algodones y esta luz casi mística, decidí decirle de tomar unas cuantas fotos porque consideré que la ocasión lo merecía.
Y tanto que mereció la pena…
Allá vamos #SymphonyoftheSeas, espéranos con todas tus sorpresas. ♥
This is the best slogan to start this article, and that is when María, photographer and resident in Tenerife wrote a comment on one of my pictures on Instagram to Daniela, Head of Digital Marketing of the eurozone of Royal Caribbean, something good had to happen, or that It said my intuition.
And I wasn't wrong, when I entered to my e-mail ten minutes later, I received an email inviting me to the pre-inauguration of the new #SymphonyoftheSeas, the largest cruise ship ever built up to the story.
Can you imagine my excitement? Not only by the fact of attending a pre opening, if not in addition to consecutively repeat on a cruise with Royal Caribbean, for a moment I felt that it was not real, that could not be more fortunate and have "this luck", but it seemed that if, because right now I'm writing pieces of my moments in this incredible and wonderful trip.
The first stop was Malaga, so when we woke up, Candy (my partnert in crime)  decided to take a few pictures because we believed that the occasion deserved it.
And it was worth it…
See you soon #SymphonyoftheSeas we're waiting with all of your surprises. ♥