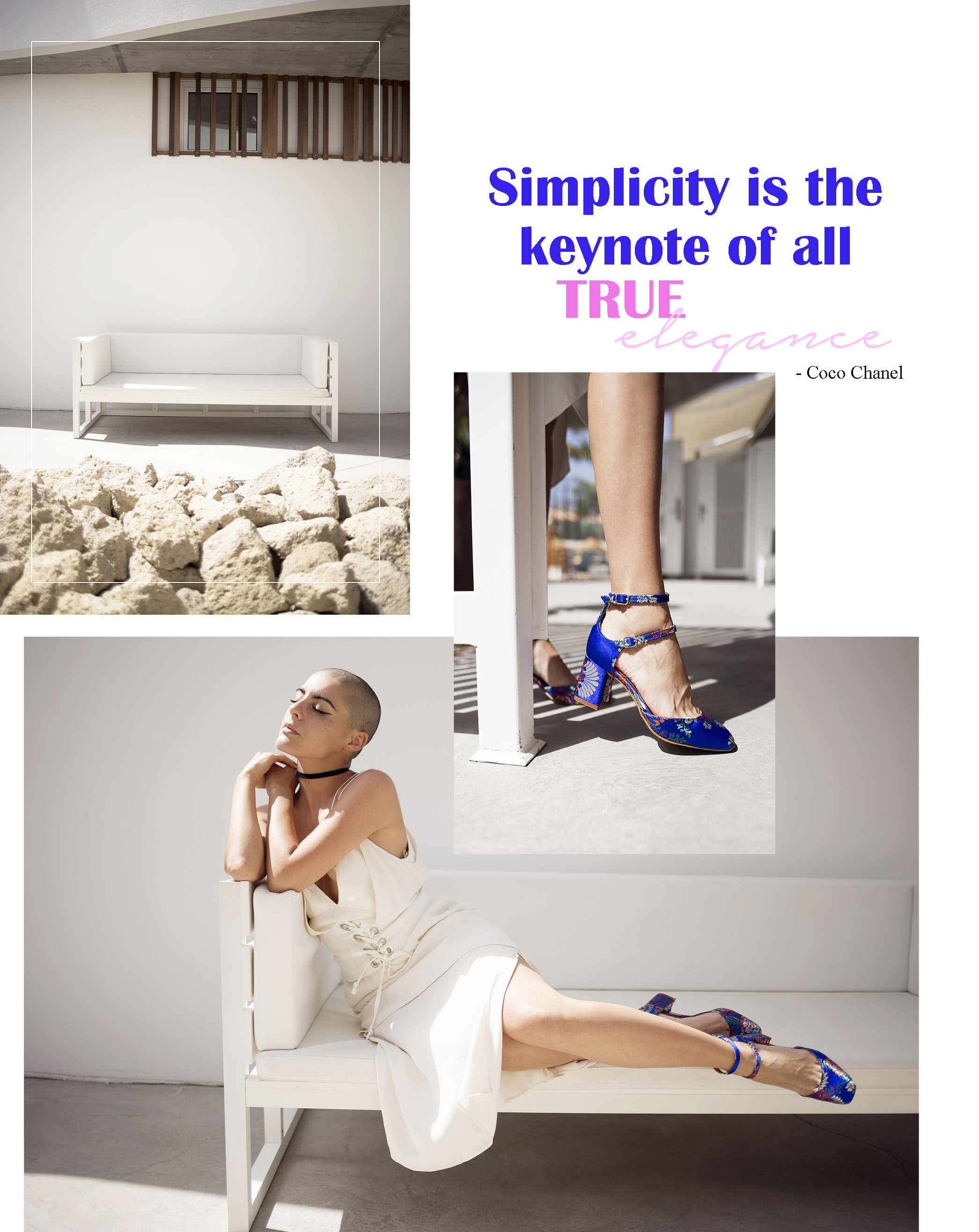 VESTIDO/DRESS: ZARA
CHOKERS: Stradivarius
CORSÉ/CORSET: ZARA
ZAPATOS/SHOES: L'Intervalle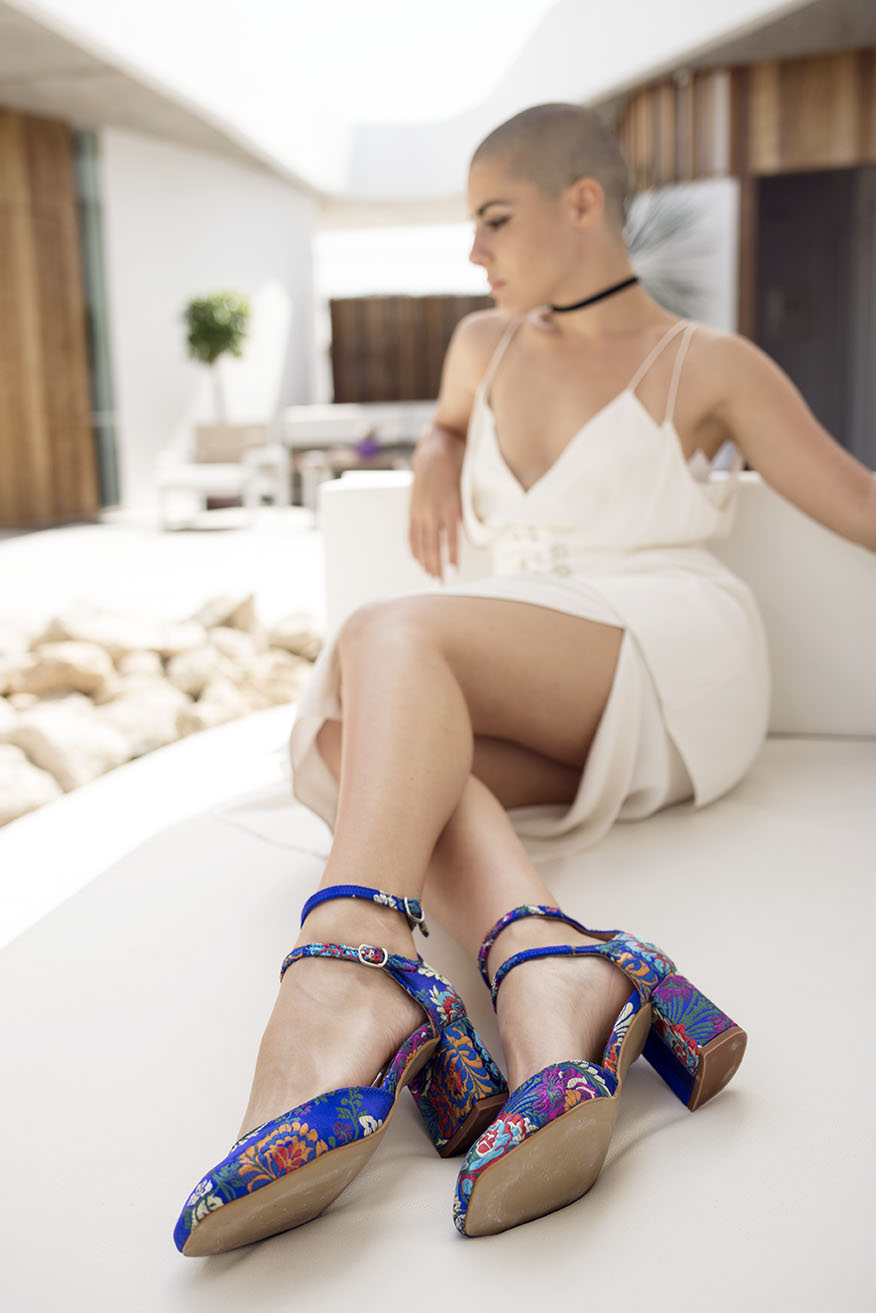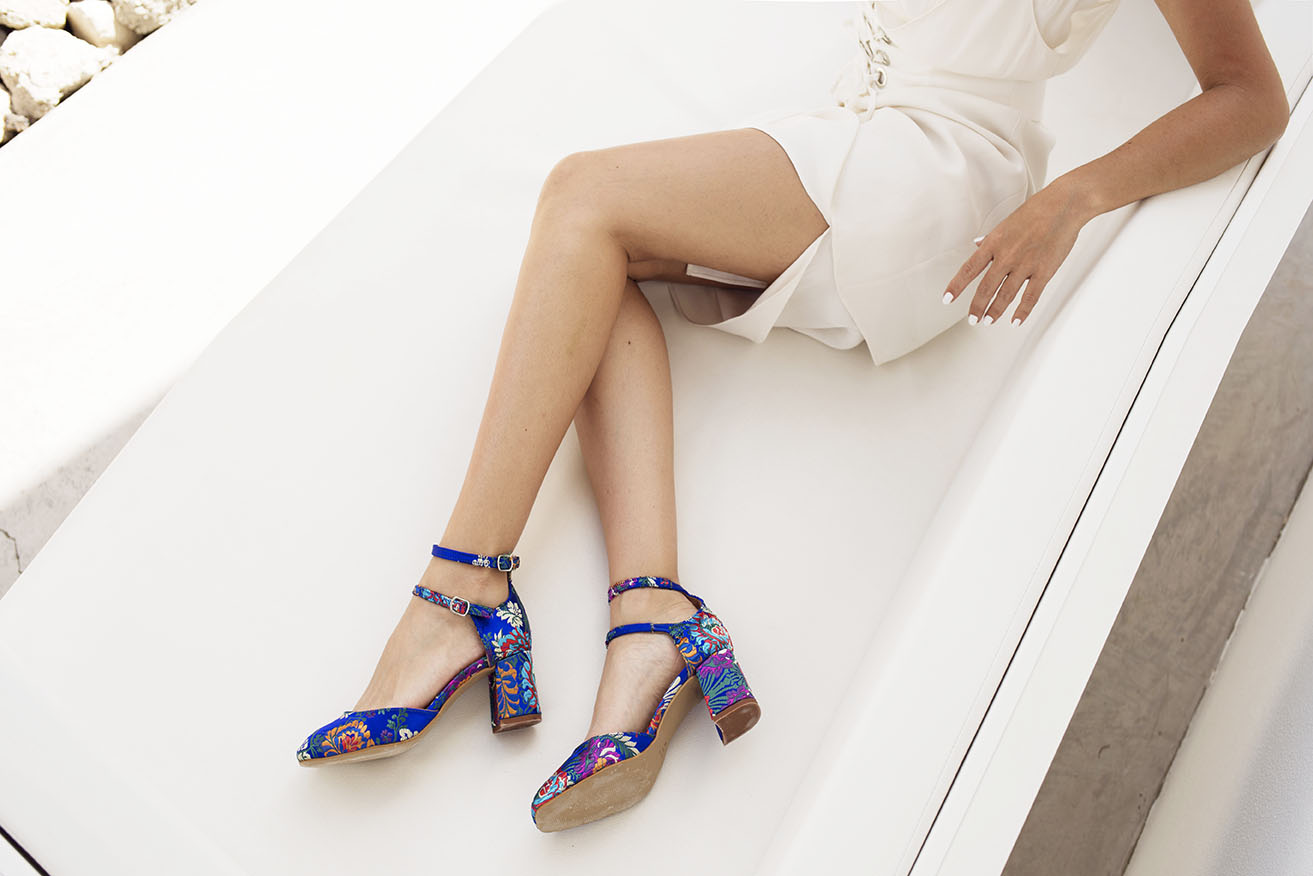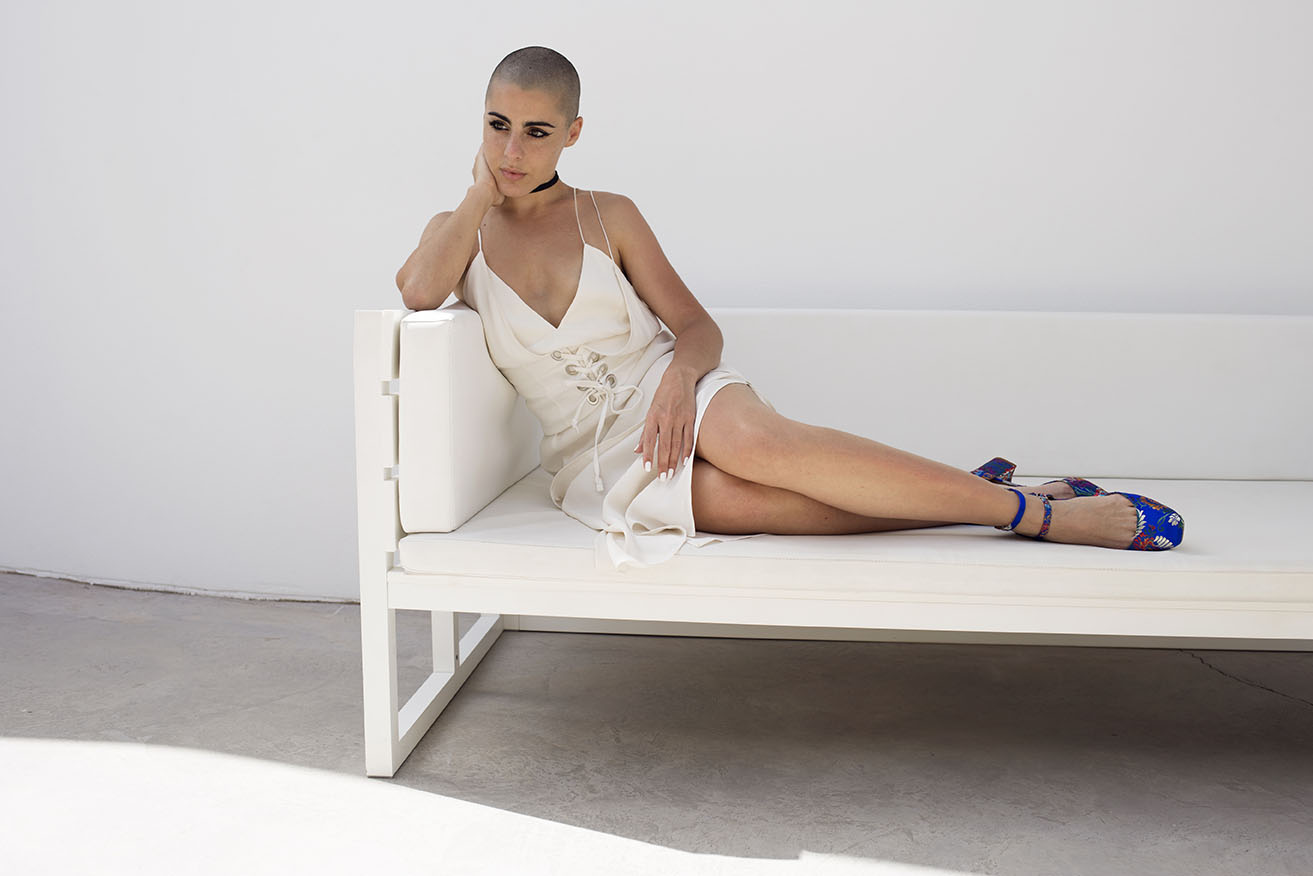 No existe nada más sexy que la seguridad en uno mismo, y es muy curioso, pues es cuestión de actitud. Y de verdad, parece que no, y aunque digan que debemos trabajarlo desde dentro, siempre he pensado que sentirnos bien por nuestra imagen es casi la clave para ello.
En un mundo donde la globalización es un hecho y nuestro día a día es cada vez más una vorágine continua de puro frenesí, es primordial que encontremos el equilibrio perfecto entre la comodidad, la versatilidad pero sobre todo nuestra identidad.
Y sé, porque me pasa a mí, como nos pasa a todos, que cuando nos vestimos, quien marca el ritmo de la actitud y nuestras ganas son nuestros pies, nuestro andar sentencia nuestra esencia, y no es lo mismo ir con unos zapatos "corrientes" cuya función es la necesidad, que calzar unos especiales que nos aporte todo: calidad, personalidad, diseño, bienestar y lo más importante, que cumpla su función.
Me he fijado que desde que surgió el boom de los blogs, las calles se han llenado de gente que le apetece vestir bien, vestir como les gusta, sin seguir tendencias, sin tapujos, y considero que además de aplaudir este movimiento debemos seguir insistiendo es descubrir a nuevas caras y marcas que hacen las cosas bien, como L'Intervalle, una empresa nacida en Canadá pero que es patentada por #madeinSpain, otro valor añadido y que suma al branding de este nombre.
Los descubrí por casualidad en instagram y no dudé en meterme en su web y adquirir estos preciosos REIKAN FLORAL BROCADE que me tienen contentísima, porque además de bonitos y funcionales aún no me han hecho daño y eso lo valoro por encima de todas las cosas, quizás sea la piel con la que trabajan sus productos, pero para mi eso no es comparable con nada.
Como pueden observar quise hacer un artículo para que los conociesen, pues son gente joven con mucha ilusión y que están haciendo las cosas como hay que hacerlas, pensando en nosotros. Una vez más me acompaña Aida en esta sesión que me ha ayudado a darle ese toque arquitectónico y que envuelve al entorno en una estética muy luminosa. Espero que disfruten mucho y que les encante♥.
¿Desafías a las tendencias y te atreves?
There is nothing more sexy than security in oneself, and this is very curious, because it is a question of attitude. And really, it seems that not, and even if people say that we must work from within, I always thought that feel good by our image is almost the key to this.
In a world where globalization is a fact and our day-to-day is increasingly a maelstrom of pure frenzy, it is paramount that we find the perfect balance between comfort, versatility but above all our identity.
And, because it happens to me, as it happens to all of you, that when we dress up, who marks the rhythm of the attitude and our desire are our feet, our walk judgment our essence, and it is not the same to go with shoes "currents" whose function is the need, that fit some special deals that provide us all: quality, personality, design, well-being and, most importantly, to fulfill its function.
I noticed that since the boom of blogs, the streets were filled with people who you fancy dress well, dress as they like, without following trends, bluntly, and I believe that in addition to applaud this movement must continue to insist is to discover new faces and marks that do things well, as L'Intervalle, a company born in Canada but that it is patented by #madeinSpain, another added value and that adds to the branding of this name.
I discovered by chance on instagram and do not hesitate to get into your website and acquire these precious REIKAN FLORAL BROCADE that i have thrilled, because in addition to beautiful and functional i have not hurt and I appreciate above all things, perhaps the skin they work with their products, but to me that is not comparable to anything.
As you can see i wanted to do an article to know, because they are young people with a lot of passion and they are doing things how to make them, thinking of us. Once more I came with Aida in this session that she has helped me to give that touch of architectural and surrounding environment in an aesthetic very bright. I hope you enjoy it ♥.
Do you dare defy the ordinances of this world?