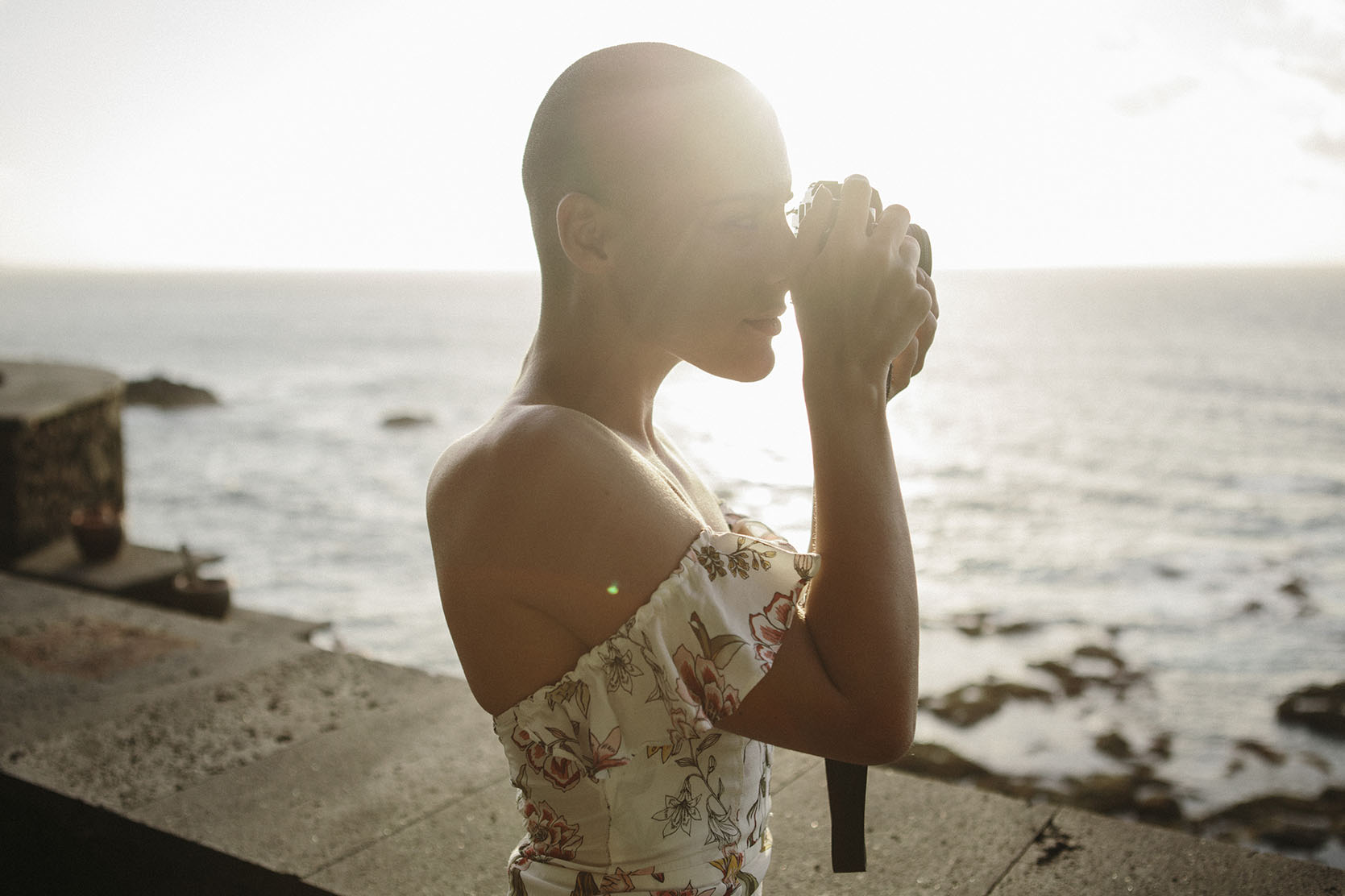 Así es El Hierro, te enamora por las vistas y por el paladar.  Me acuerdo que nada más sentarme en la mesa mirando el inmenso mar, no pude resistirme a pedir Risotto de mar de Buey, carpaccio de pulpo o queso de la isla, y saborear por unos instantes los platos elaborados con los mejores productos locales de la isla.
Sin lugar a dudas, si te gusta disfrutar de diferentes alternativas en la isla de el Hierro debes visitar el restaurante Sunset, ubicado en el propio golfo, en el norte. Yes que muchas veces, cuando viajamos dejamos en mano del destino donde comeremos y no debería ser así, pues la gastronomía es parte fundamental de la cultura que estás viviendo en ese momento, y muchas veces es decisiva a la hora de determinar si un sitio es apto para regresar o no.
Por mi parte:
– Es un lugar precioso en un enclave único en el Golfo.
– Cerca del restaurante puedes darte un bañito en la piscina natural de La Maceta y luego comer.
– La mejor hora es justo un poquito antes del atardecer. * (Siempre hay que tener en cuenta qué fechas del año será en la que lo vas a visitar pues la puesta  de sol varía)
– Lo mejor es dejarse asesorar por los platos del día.
– No te olvides de pedir un entrante donde haya piña o algún producto local, te enamorarás.
– Podrás relajarte antes o después de tu comida en la zona chill out donde disponen de algunos sillones muy cómodos.
This is the iron, I love for the view and for the palate. I agree that nothing more to sit at the table looking at the immense sea, I could not resist to ask Risotto of sea of Ox, Carpaccio of octopus or cheese from the island, and for a few moments to savor the dishes prepared with the best local products of the island.
Without a doubt, if you like to enjoy different alternatives on the island of El Hierro you must visit the Sunset restaurant, located in the Gulf itself, in the north. Yes that many times, when we travel we are in the hand of a destination where we will eat and should not be as well as the gastronomy is a fundamental part of the culture that you are living at the time, and many times it is decisive in determining whether a site is suitable for return or not.
In my opinion:
– It is a beautiful place in a unique enclave in the Gulf.
– Near the restaurant you can have a banito in the natural swimming pool of the pot and then eat.
– The best time is just a little before sunset. * (It must always be borne in mind that dates of the year will be that you are going to visit since the implementation of the Sun varies)
– It is best to be advised by the dishes of the day.
– Don't forget to ask for an incoming where pineapple or some local product, you will fall.
– You can relax before or after your meal in the chill out zone where some very comfortable armchairs.
If you want to know more, please do not hesitate to enter the following link ———> Restaurante Sunset La Maceta