El silencio te abrazaba
obligándote a escuchar lo único que está vivo,
el mar,
tú y yo.
Deja que tu ceguera te guíe
hacia una nueva aventura.
Solo así encontrarás tu libertad.
Es simplemente impresionante haber traspasado la barrera de crucerista normal y pasar aunque sea por un par de horas a la zona VIP del barco. ¿Qué decir cuando tienes mayordomo, una vistas más que privilegiadas y unas instalaciones de lujo? Pues aprovechar al máximo la estadía y sentirnos princesas por unos instantes.
Así decidimos pasarlo Candy y yo, paseándonos por las tres «suites» que nos habían facilitado, dos laterales y una central.
La primera de todas, la Low Suite tenía unas escaleras casi infinitas que te teletransportaban a una cama con unas vistas preciosas, ya que se veía unas cortinas gigantes que caían casi del techo hasta el suelo, y te permitían pasar al balcón, donde te espera el infinito azul del mar, del cielo y un pequeño telescopio que perseguir las estrellas.
It is simply impressive have crossed the barrier of a normal tourist and having even for a couple of hours to the VIP area of the boat. What do you say when you have butler, a view more than privileged and luxury facilities? So make the most of your stay and feel princesses for a few moments.
So we decided to be there, between the three «suites» taken some photos for our social media and chilling on their facilites.
First of all, the Low Suite had almost infinite stairs until to a bed with beautiful views, as it was giant curtains that fell almost to the ceiling to the floor, and you could move on to the balcony, where you can see the infinite blue of the sea, sky and a small telescope that pursue the stars.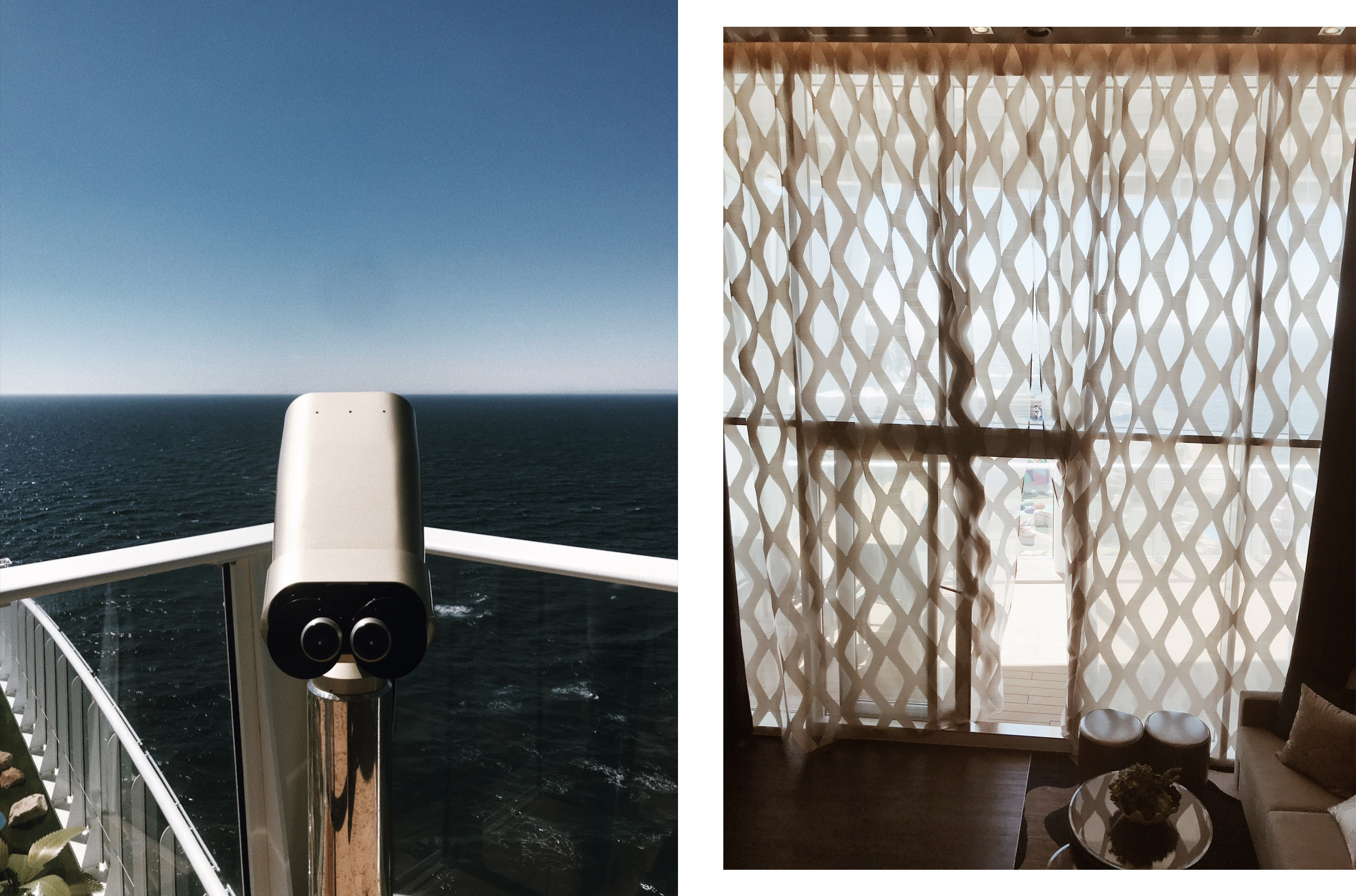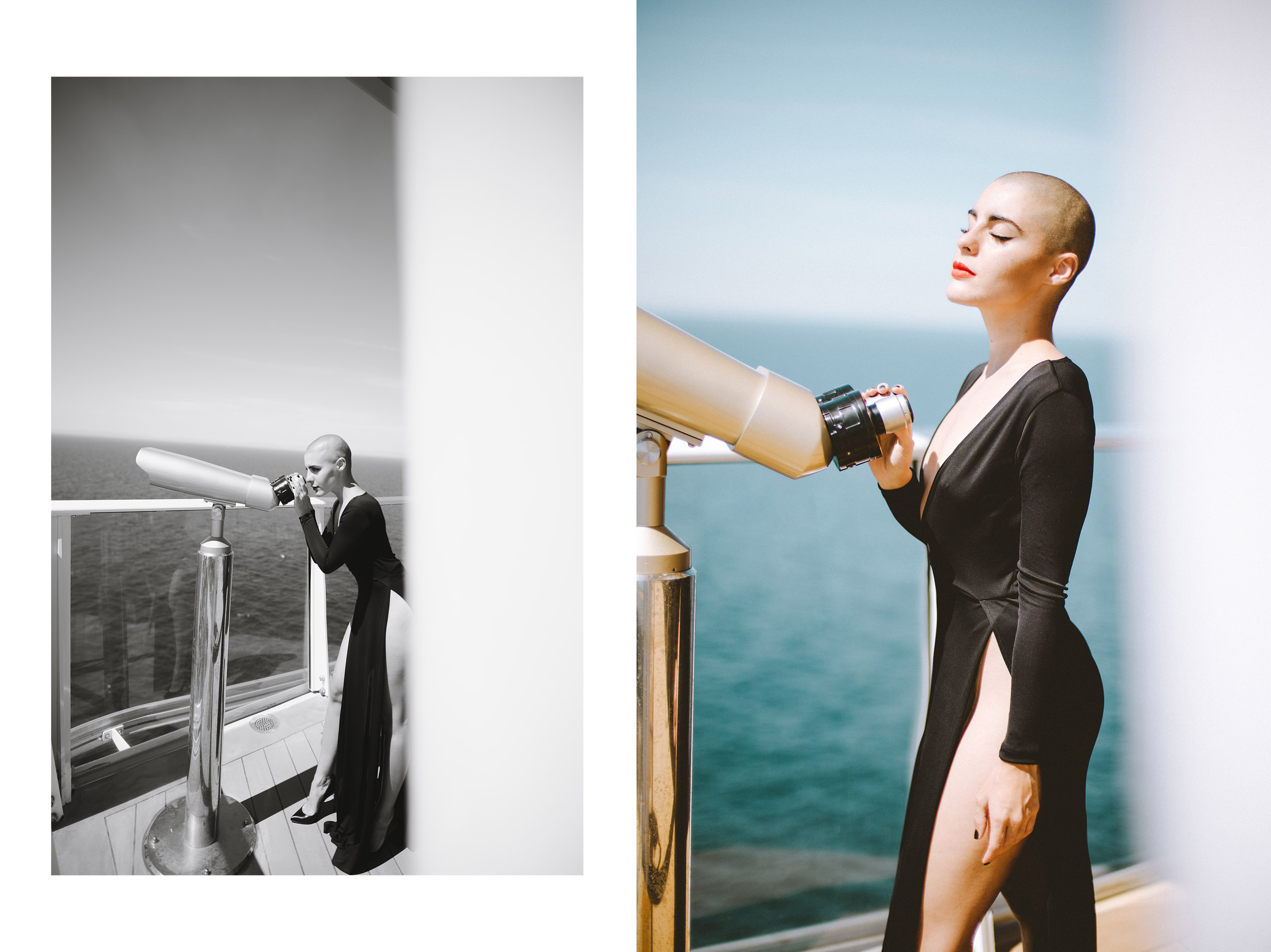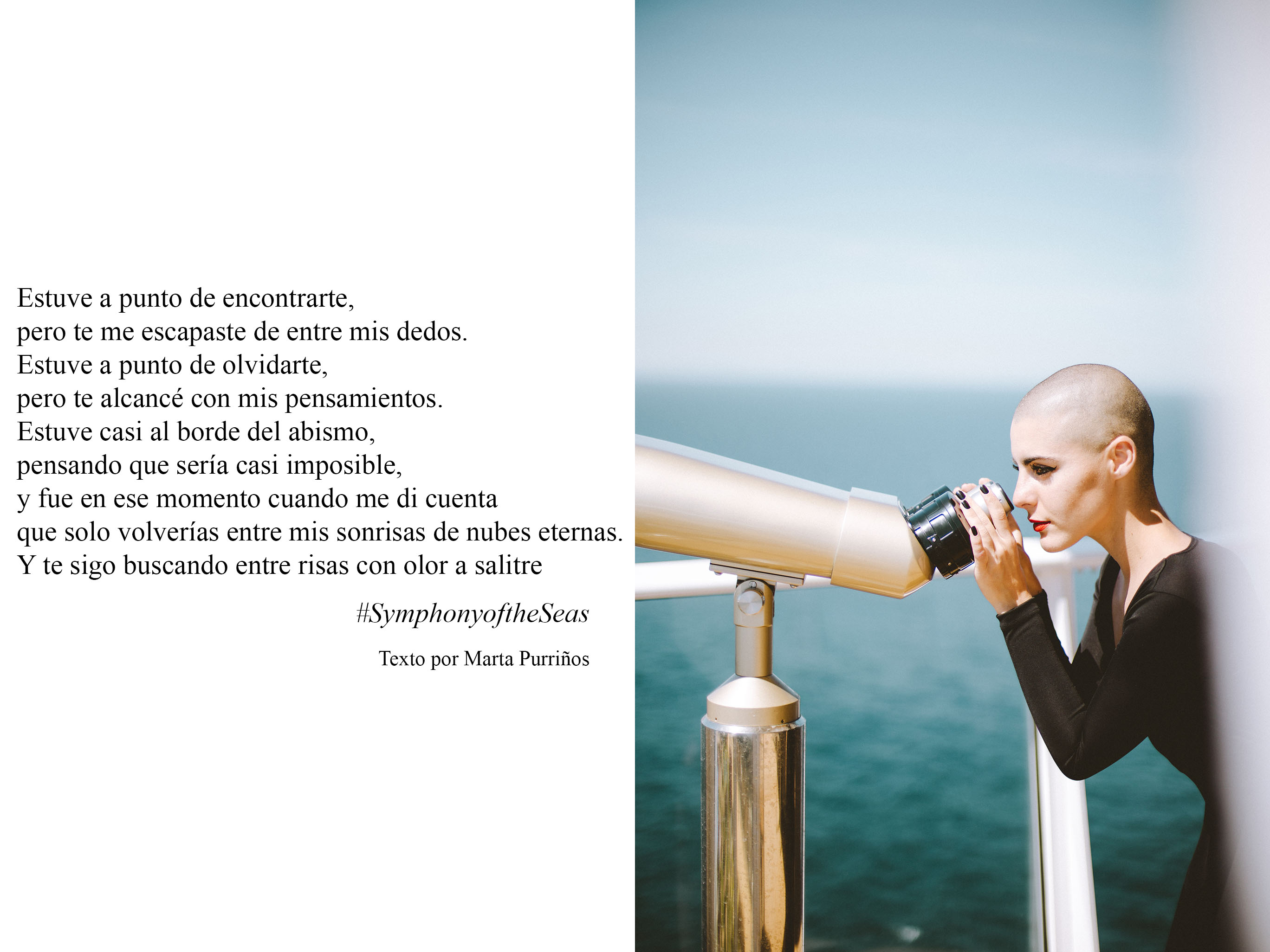 Quizás, aunque me haya gustado mucho la anterior, The Ultimate Family Suite, es un sueño hecho realidad, todo lo que imaginas tener en tu casa, ahí está. Pues llena de colorido reúne capacidad para hasta ocho personas y está diseñado para alojar a una familia y incluso con amigos.
Según me dijeron desde prensa lo más destacable es:
– Tobogán desde habitación de los niños hasta el salón situado en el piso de abajo
– Pared de LEGO desde el suelo hasta el techo
– Mesa de air-hockey
– Máquinas de palomitas y cientos de videojuegos
– Pantalla de televisión 4k Ultra HD
– Balcón de 20m2 con mesa de billar, pared de escalada e hidromasaje con vistas al océano.
¿Es o no es una pasada?
Perhaps, but I have liked the previous, The Ultimate Family Suite, it is a dream come true, everything you can imagine to have in your home, there it is. Since full of colorful meeting capacity for up to eight people and is designed to accommodate a family and even friends. I was told from press most notable is:
– Slide from room of children up to the stateroom located on the floor below
– LEGO wall from floor to ceiling
– Air-hockey table
– Popcorn machines and hundreds of gaming
– 4K Ultra HD TV
– A balcony of 20m2 with pool table, climbing wall and hot tub overlooking the ocean.
Is it cool o not?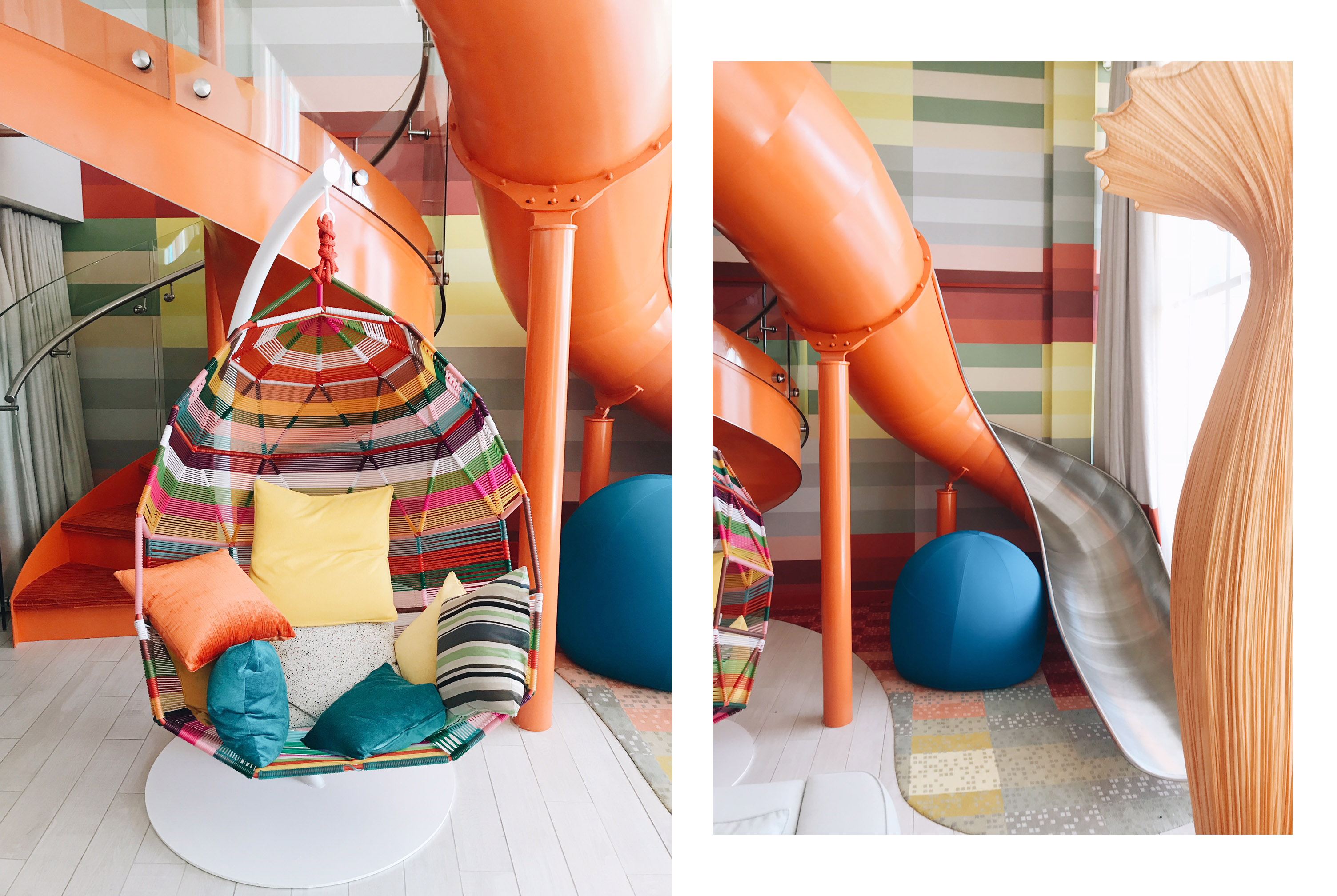 Y por último pero no menos importante, la más divertida de todas y glamurosa, la Imperial Royal Suite, con un diseño exclusivo para los amantes de los detalles y el buen gusto y con un espacio más que perfecto para celebrar reuniones íntimas o fiestas con tus amigos.
And the last one and most fun and glamorous than anyone, the Imperial Royal Suite, with an exclusive design for the lovers of the details and good taste and with a space more than perfect for intimate meetings or party with your friends.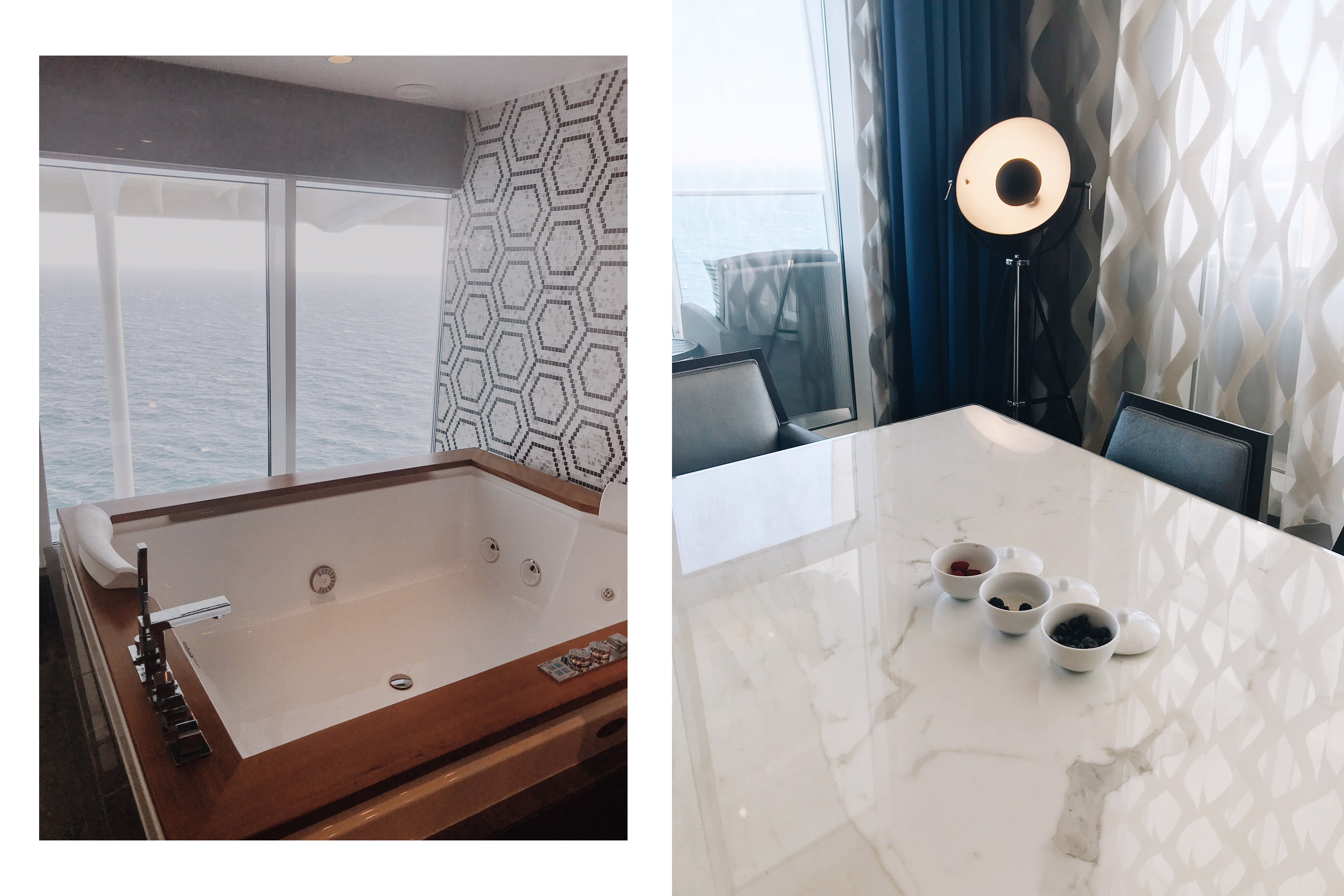 Fotografía por Aida Rivero y Marta Purriños