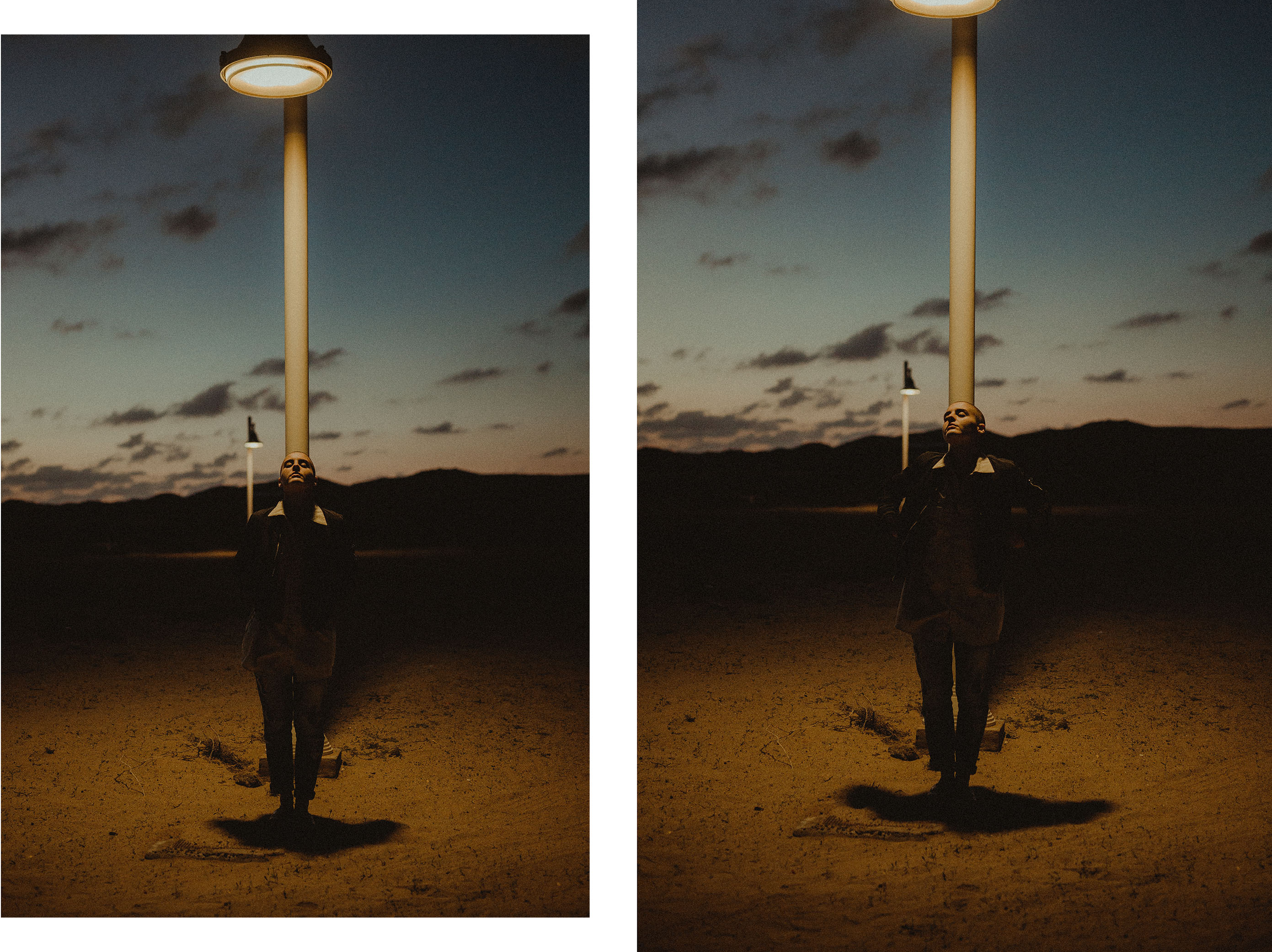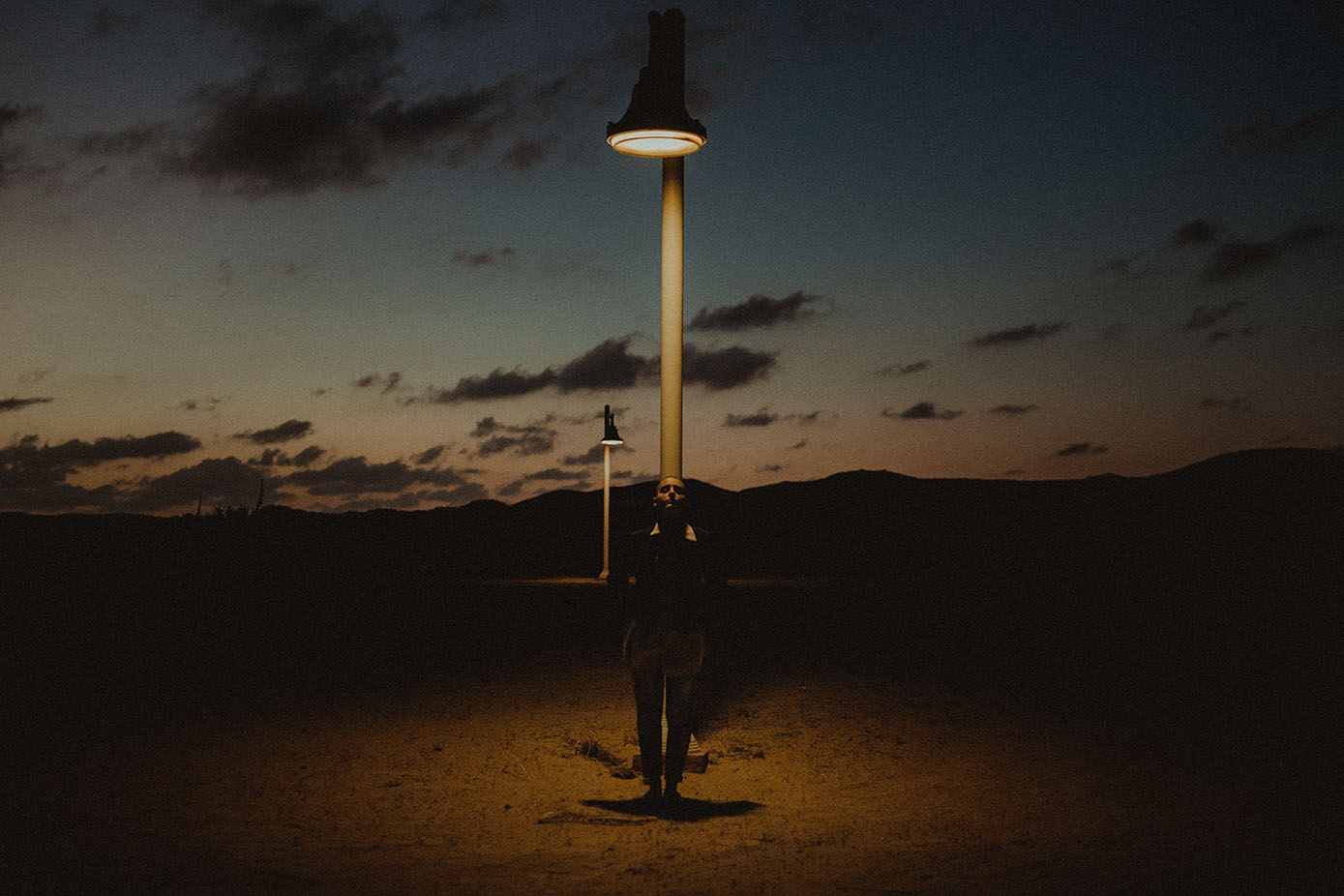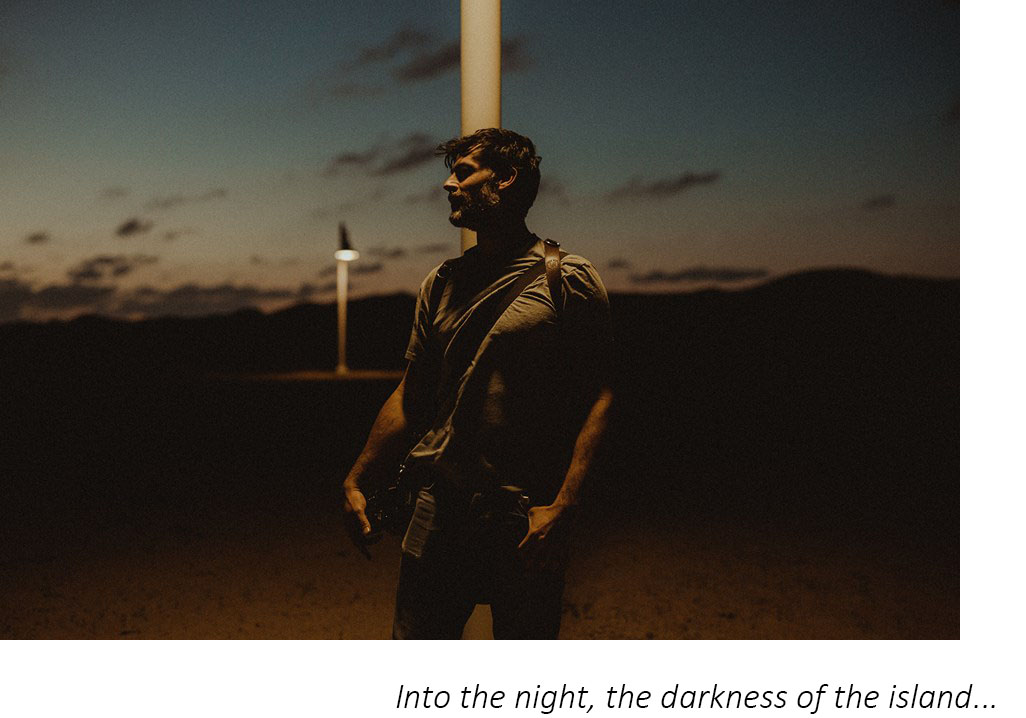 es silencio de las carreteras sin asfaltar, ese dulce placer de correr descalza en la isla.
Aún recuerdo cuando regresábamos de Bahía del Salado, de una pequeña y discreta costa donde las rocas eran las protagonistas del paisaje, y justo cuando marchábamos hacia Caleta de Sebo la noche nos sorprendió.
Estábamos Alberto, La Txina y yo, y sin más preámbulos, Monika (La Txina) nos dijo, corran y pónganse debajo de las farolas, y de repente ella con su magia creó estas instantáneas como si hubiésemos salido de la serie «Walking Dead«.
I still remember when we returned to Bahia del Salado, a small and discreet coast where the rocks were the protagonists of the landscape, and just when we marched toward Caleta de Sebo the night surprised us.
Alberto, La Txina and me were in the middle of no-where when Monika (La Txina) told us, run and stand under the lampposts, and suddenly she created with her magic these images, and I think these snapshots look as if we had left the show «Walking Dead«.